Brands can no longer afford to not have a presence on social media. If anything, it's brand awareness. Fans might follow you. They might retweet or favorite you and then all their followers will see it. It can be good or bad – allowing people to praise or bash your company through social media. But either way you have to be there.
While writing this I was curious which brands have the most followers. So in case you are too, based on statistics from SocialBaker Starbucks has the highest brand following on twitter with over 7 million followers. Playstation comes in second with over 6 million and Samsung over 5 million. Today Starbucks tweeted 6 times, 3 only text, 3 text with pictures. Every tweet had 1 hashtag. In the past the account retweeted people who tweeted nice comments at them. They had funny tweets, tweets with coffee tips and lots of pictures. Clearly they are doing something right.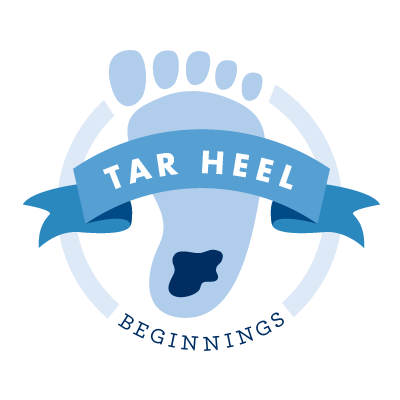 I'm a part of a group at UNC called Heelprint communications that is hired by clients to help them in some way. My group is working with Tar Heel Beginnings, a group that plans Week of Welcome events when new students first arrive on campus, to create their social media presence. Right now TBH has 991 followers on Twitter and 884 likes on Facebook. In a school as large as UNC those numbers should be much higher.
So how does a brand go about increasing those numbers? Here's what my group at Heelprint came up with.
1. The accounts have to exist. Facebook, Twitter, Instagram and maybe Pinterest depending on the company. Each medium has its benefits and brands should utilize those. Post funny short messages on Twitter, short clips and fun pictures on Instagram and photo albums, events, statuses on Facebook. Be funny, unique but most importantly personable.
2. Market to your audience. With Tar Heel Beginnings we realized most of the students at UNC do not even know it exists, so we need to start at the next incoming class and make sure they know about THB. By using the hashtag #UNC19 new students can find the account and posting in the UNC Class of 2019 Facebook page about the group will inform new students of the group.
3. Get other brands to help you. Many students follow other UNC accounts such as the athletics account or the university's account. They'll often retweet other university related accounts and that can help spread brand awareness and increase followers. 
4. Follow back. People live for instant gratification. They want to feel like they are getting something in return. So once a person follows you, click follow back. Then go ahead and mute them so your timeline is only filled with accounts you actually want to see.
These were ideas we talked about at our first meeting. It's our starting point and I'll try and do follow up blogs on the successes (or failures) of our quest to use social media to market for Tar Heel Beginnings.